Winter Cards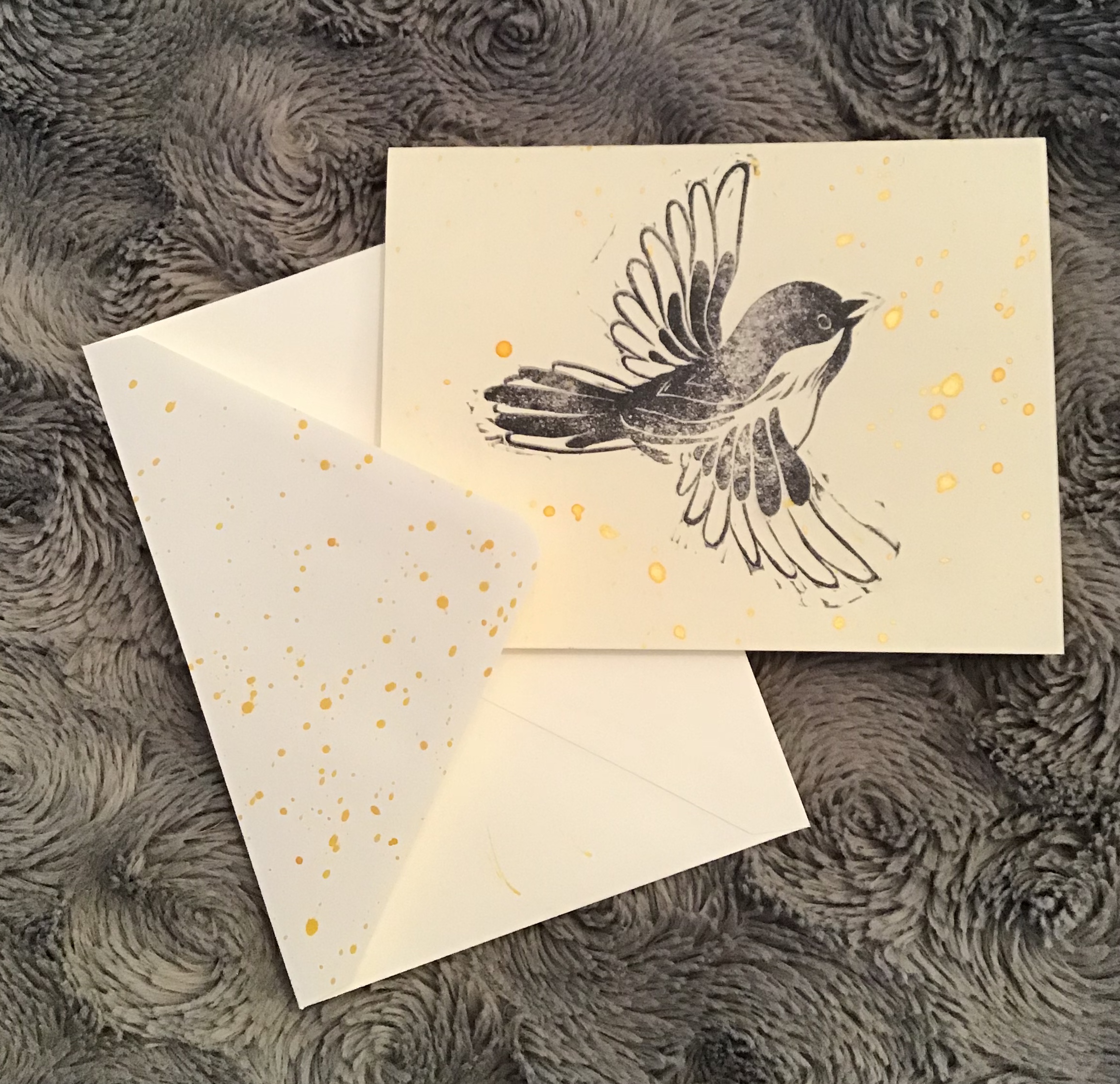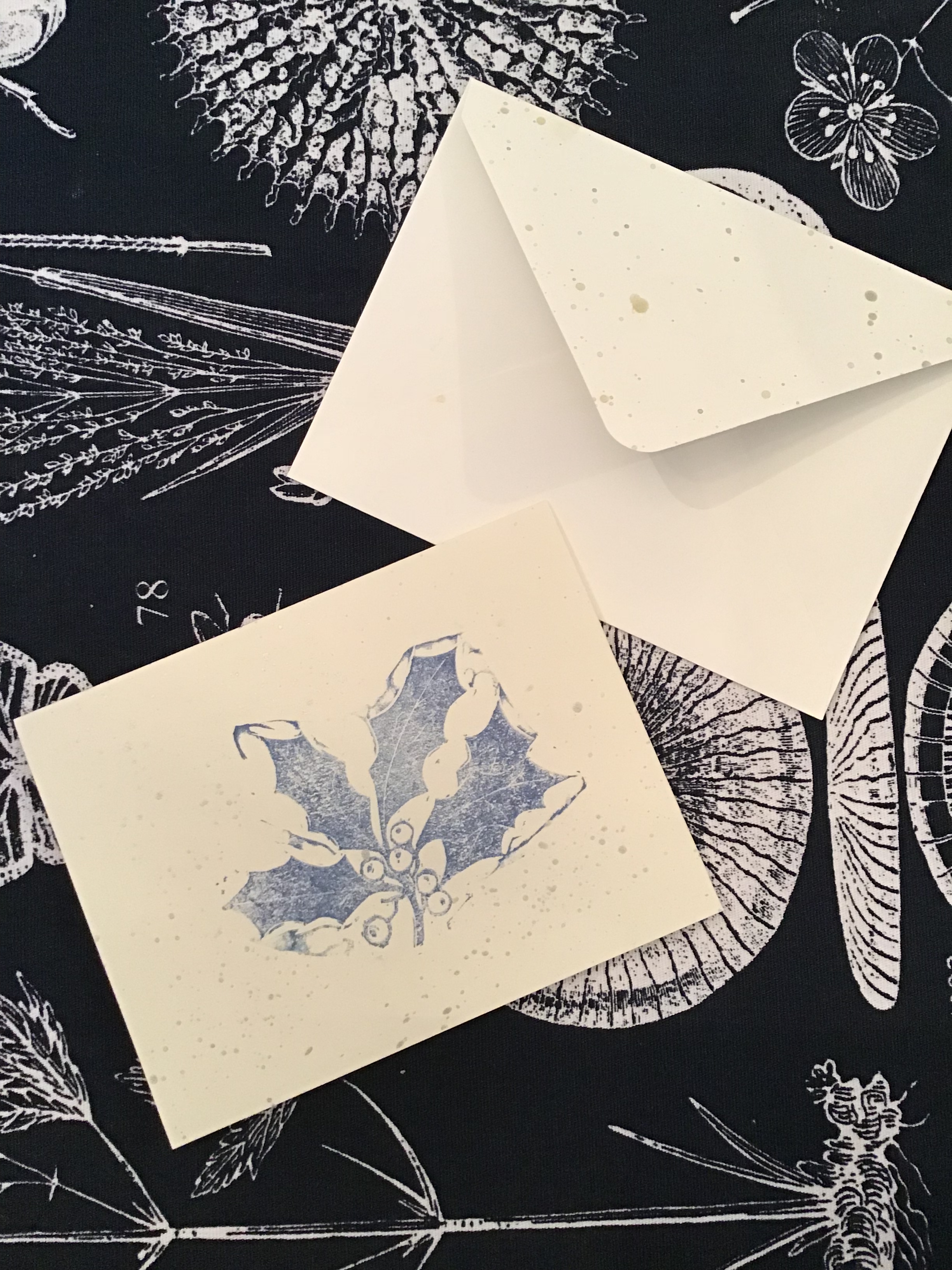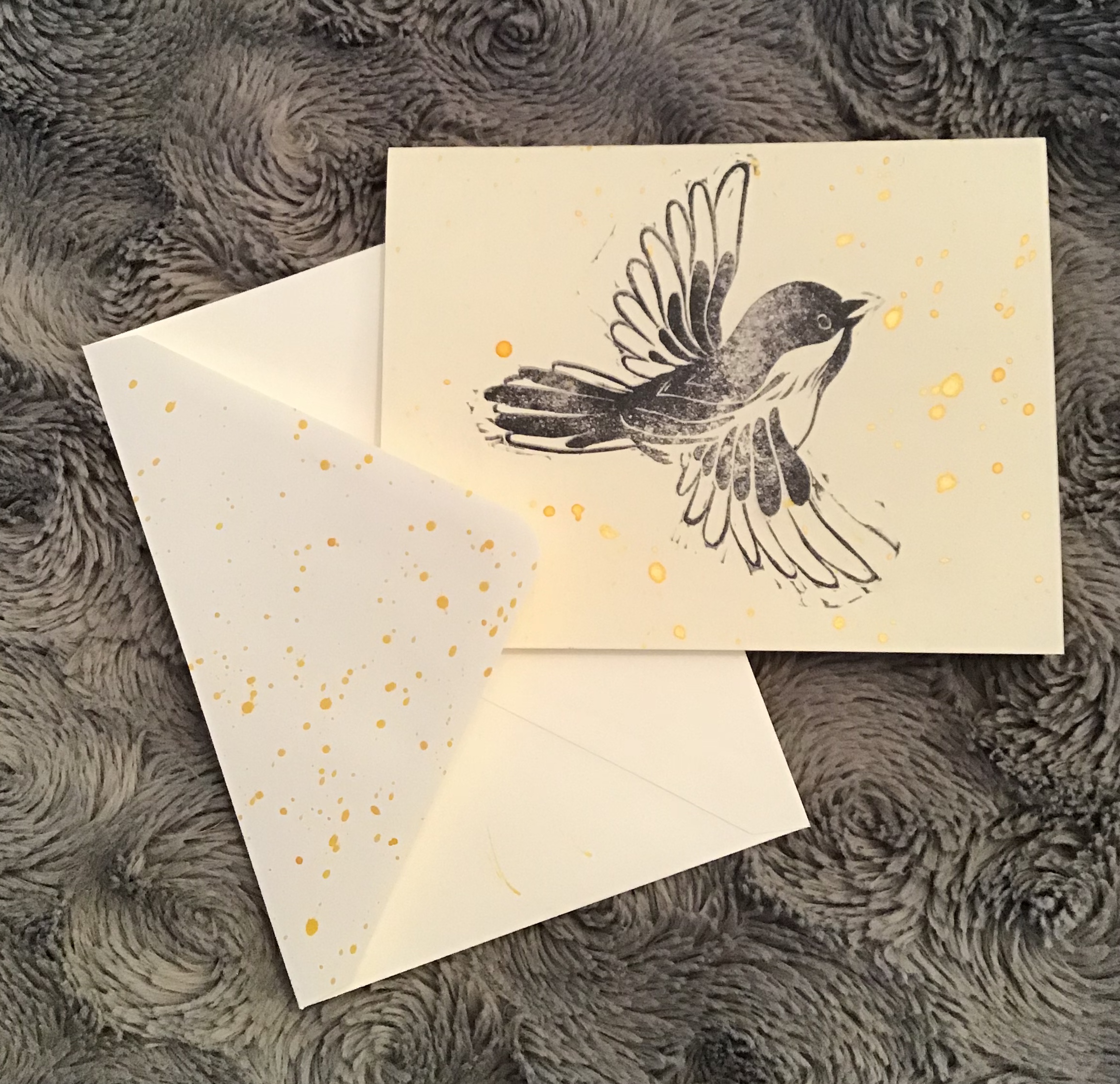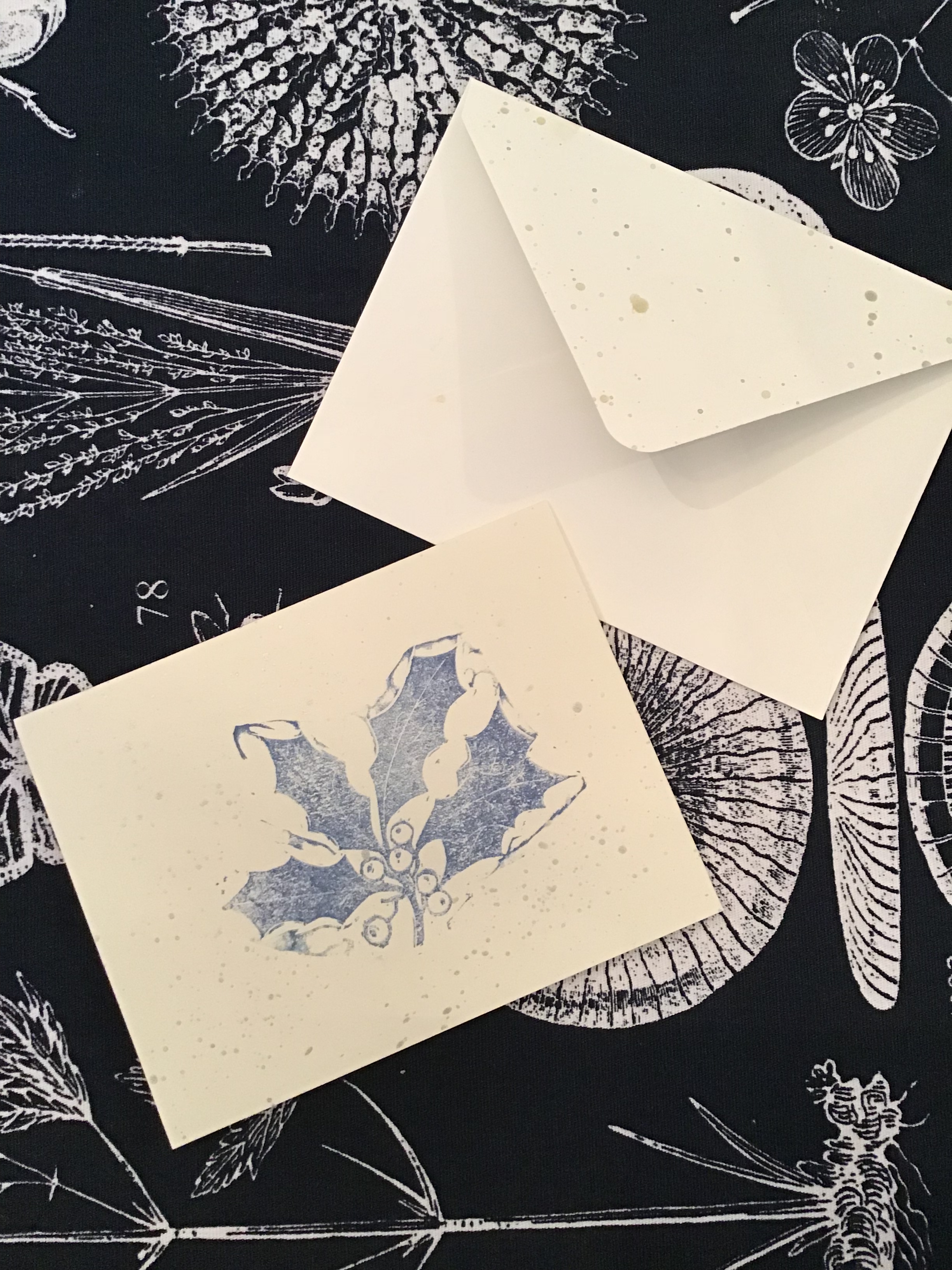 Winter Cards
Wish friends and family a happy holiday with these hand-stamped botanical cards.
Complete with hand applied speckles of metallic inks, for a touch of sparkle.
Includes matching envelope. Invitation-card size, so they can be easily mailed to loved ones.
Designs Include:
Blue Holly with silvers speckles
Green Pine with gold speckles
Black Bird (sparrow) with gold speckles
Green Mistletoe sprig with silver speckles.
Designs are hand-printed, minor variations in design are possible.